CARAVAN ORCHESTRA
Exchange Project Haifa <> Weimar

Aug 6 Sun 8 p.m. @mon ami
Admission: 19.50 € / 10.50 €
>> Tickets online

Aug 9 Wed 7 p.m. @Rathaussaal  [YSW goes Erfurt]
Admission: 19.50 € / 10.50 €
>> Tickets online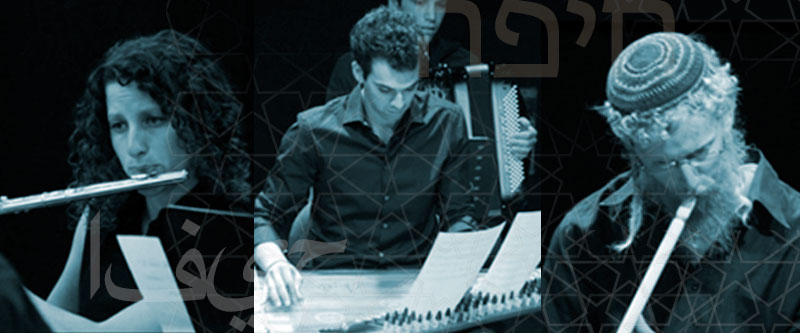 The CARAVAN ORCHESTRA is a collaborative project of Jewish Summer Weimar and the Franz Liszt Music Academy in Weimar. Over the course of two weeks, thirty young musicians from Germany and Israel lived and rehearsed together in Haifa and Weimar. Tonight, they are presenting the result of this shared learning experience: a joint program focusing on the elements common to Arab and Jewish music. The members of the ensemble include, on the Israeli side, members of the Arab-Jewish Orchestra from Haifa, and on the German side, students of the Weimar Music Academy and participants of Yiddish Summer Weimar. Enjoy this rare concert experience, with music you have probably never heard before - or at least not in this form! Accompany these young musicians on their common journey to new musical shores… for they have much to tell you, in words as well as sounds.
We are pleased to announce that the concert in Erfurt will take place in the Rathaussaal, in celbration of Erfurt's sister partnership with Haifa.

Line up:
Ilya Shneyveys (LV, USA) – musical director
Jiryis Murkus Ballan (IL) – musical director
Orchestra program participants

www.caravanorchestra.eu