Preview Yiddish Summer Weimar 2017
June 2 Fri 2 - 11 p.m. @OMA
Free admission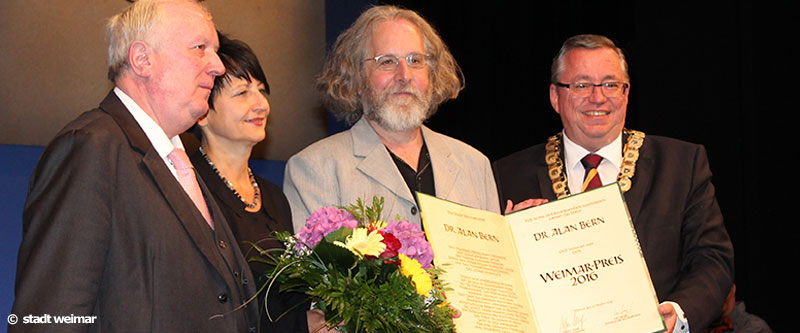 Come help us celebrate the beginning of summer at the OMA! The 17th edition of Yiddish Summer is fast approaching, and at this preview event, we will be tuning up for the cultural kaleidoscope that is The Other Israel – with Klezmer music by long-time Yiddish Summer guests Sher on a Shier and melodies of Syrian musicians from Weimar, topped off by a jam session led by the Present Time Composition Group.

Meet the OMA's neighbors at the neighborhood flea market and enjoy a delicious desert buffet in the OMA garden.

This afternoon will be, above all, a celebration with festival director and Weimar Prize recipient Alan Bern, who was recently awarded the Order of Merit of the Free State of Thuringia. If, besides congratulating him, you would also like to express your support for other music e.V., come join our 'Call for Members' initiative… and become a member!